We Are Available Anytime Of The Day And Are Prepared To Fi Your Drainage Problems
---
Drainage South Yorkshire knows that drainage slip-ups, from minor mishaps to major clogging, don't keep a 9 to 5 schedule. This is the reason our solutions are accessible in South Yorkshire at any time of the day and year. Having drainage issues? We will attend to your needs immediately you call us, call us now.
If It's An Emergency, We Will Be There Within An Hour Of Your Call
At Drainage South Yorkshire, we realise that your schedules are too precious to you to idly walk around at home, waiting for our technicians. We adopt a one hour police to better serve you, especially in case of emergency.
The best part of our emergency service is that you don't have to pay us if we arrive later than an hour from the time you called us.
We Guarantee Quality And Durable Drain Repair Service
At Drainage South Yorkshire South Yorkshire, our specialists come not only heavily qualified, but also boast years of experience in repairing, installing, and providing maintenance work for drainage systems This means that there is no type of drainage system or problem they have not encountered and transcended. We can get to the bottom of any problem.
---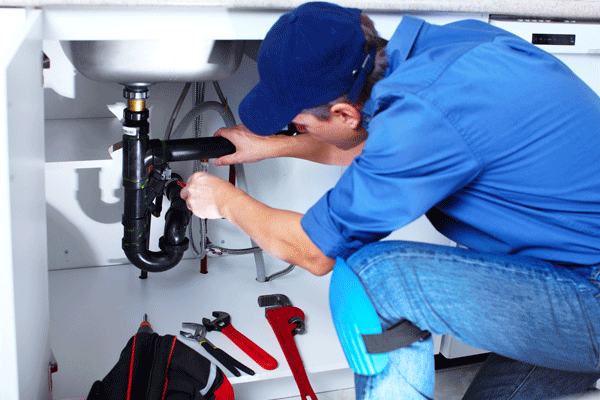 Our Drainage Solutions Come At A Price You Can Afford, Competitive To That Of The
south Yorkshire

Area

At Drainage South Yorkshire, you won't have to spend a lot for our services. Instead, our interest is in solving your drainage issues at rates you can live with, rates that are competitive within the South Yorkshire area. Are you in need of an installation? Is your drain clogged or in need of service? Contact us. We're sure you'll be satisfied with our rates.
Get Your Home Free Of All Filth Or Damage
Drainage South Yorkshire's engineers are specialists. All our staff have years of experience in their respective fields and are very knowledgeable about drains and they carry pout maintenance, repairs and installation with expertise. They are careful to avoid damage and clean up after their work. We Are Close Knit And Enjoy What We Do. At Drainage South Yorkshire in South Yorkshire, our customers are our priority.
We Want You To Rest Easy
We are willing to take you through our guidelines and are open to your suggestions before we start the project. We're eager to hear your input. Although we strive for your satisfaction with our services, in any case that you are not 100% happy with the end result, we're happy to work with you to come to a conclusion you're thoroughly satisfied with.
Drainage South Yorkshire

's Technicians Are Experienced Experts

We really want you to understand this. We go through a thorough process when hiring our staff. We also regularly invest in updating their training to ensure they are conversant with trending techniques and gear in the drainage industry. We are motivated by our commitment to making your drains and pipework look as good as new.
Your Health And Safety Are Important To Us
A majorly clogged drain can mean sitting water, and even overflow, which can lead to serious health concerns. Slippery floors from water overflows are a safety threat to you. There are certainly other unpleasant outcomes. At Drainage South Yorkshire South Yorkshire, we make your health and safety a priority, so it doesn't have to be your concern. That is why we've devised an entire team to overseeing the work process and ensuring neither our customers nor our employees are put in harm's way. We also furnish our clients with expert advice and suggestions on their drainage maintenance to avoid health and safety risks.
We Use The Latest Industry Technology At
Drainage South Yorkshire
*P Not only do we come equipped with a wide range of tools, but some of the best and latest equipment in the industry. At the disposal of our specialists, these tools help fi the toughest of drainage problem's quickly. Here are some of our tools Basic toilet auger Manual and electric drain and sewer snakes with the capacity to clean up to 100mm. Drainage sanitising machines.
250mm reach sectional drain cleaning machines. Machines for drain jetting. Withe some drain jetting machines that can hose up to 100 meters in length which can be used to handle difficult places. The accessories our inspection gear comes with are Handheld inspection cameras for projects like honing in on toilet pans and shower traps.
Deep Probing Drain Cameras For Proper Inspection Of Large Drains
They are ideal for identifying clogs that elude simple drain rods. Monitors and interfaces used to save video inspections onto a computer or USB. Reels for drain cameras. Modern root cutters for resolving root intrusion problems.
Trenchless Pipe Replacement Gear
Drainage vans furnished with jetters. CityFlex units with push rod CCTV. It can deal with blockages and clean sewers up to 225mm in diameter. High volume jetting HGV units. They also have a root cutting nozzle similar to a Warthog cutter.
While You Prepare To Give Us A Call, Take A Look At Our Services
Drain unclogging. Drainage system cleaning. Drain repairs. CCTV inspection. Maintenance of drains. Drainage system installation. Assist in emergency drain servicing. So, why not give Drainage South Yorkshire a call?
We are available at any time of the day and year
Contact Us